COPD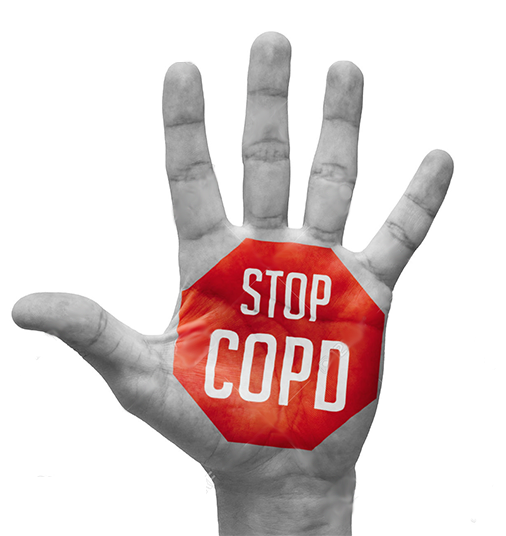 Chronic obstructive pulmonary disease (COPD) is a chronic inflammatory lung disease that causes obstructed airflow from the lungs. Symptoms include breathing difficulty, cough, mucus (sputum) production and wheezing. It's caused by long-term exposure to irritating gases or particulate matter, most often from cigarette smoke. People with COPD are at increased risk of developing heart disease, lung cancer and a variety of other conditions.
Many people mistake their increased breathlessness and coughing as a normal part of aging. In the early stages of the disease, you may not notice the symptoms. COPD can develop for years without noticeable shortness of breath. You begin to see the symptoms in the more developed stages of the disease. That's why it is important that you talk to your doctor as soon as you notice any of these symptoms. Ask your doctor about taking a spirometry test.
COPD affects an estimated 30 million individuals in the U.S., and over half of them have symptoms of COPD and do not know it. Early screening can identify COPD before major loss of lung function occurs.
Fortunately, the Canadian Government has put programs into place to help those suffering from COPD such as the Disability Tax Credit. This allows Canadians to get significant tax breaks, and is most beneficial when retroactively is claimed up to the past 10 years. Once you are DTC certified, the Registered Disability Savings Plan (RDSP) also becomes available, along with up to $90,000 in grants and bonds.
If you or someone you care for suffers from COPD, please contact us today and let us help. We are experts in maximizing the benefits our clients are entitle to.